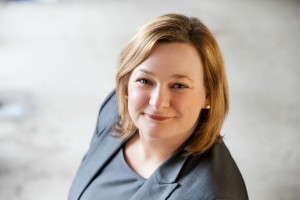 BUSINESSES seeking to use the World Cup to boost profits should be careful not to break the law warns Sports and Media Solicitors, Manleys. There are many activities which could get businesses into trouble with FIFA and Solicitor Leanne Wheeler has put together some tips to help avoid any football fouls.
The 2014 FIFA World Cup is the cause of much hype and excitement, not only in Brazil but across the globe, and not just for football fans. While Brazil will feel the brunt of the economic impact of the World Cup, many businesses worldwide will seek to cash in on the football fun and frenzy, using a strategy known as Ambush Marketing to avoid paying any sponsorship fee.
Official sponsors such as Adidas, Sony and Coca Cola pay handsomely for the right to be associated with the World Cup and they do so on the basis that FIFA will forcefully protect their rights. FIFA has issued public guidelines for the use of its Intellectual Property.
HELPFUL TIPS TO KEEP YOU ON THE RIGHT SIDE OF THE LAW DURING THE WORLD CUP
1. LOGOS – DO NOT use images of the World Cup Trophy, the official mascot, official emblem, the official poster, Fanfest logo, the three lions logo, FIFA.com logo, or FIFA official emblem of the tournament. Using such images for business use will put you in breach of trademark and copyright laws.
2. PHRASES – BE AWARE FIFA still enjoys extensive trade mark rights which historically it has carefully protected. FIFA owns a wide range of logos, words, titles and symbols including:
· 2014 FIFA World Cup Brazil
· Brazil 2014
· 2014 FIFA World Cup
· Copa do Mundo 2014
· FIFA World Cup
· Football World Cup
· FIFA Soccer World Cup
· World Cup 2014
· All In One Rhythm (the official slogan)
These phrases can be used for "legitimate descriptive purposes", such as telling potential customers that a match is being played at a certain time. However, no company or brand should be directly linked to the phrases if they are not an official sponsor of the tournament. Editorial use is permitted but there is no legitimate justification for commercial use of FIFA owned mark or logo.
It is safe to mention general references such as soccer fever, football games, soccer tournament, football's biggest event, etc.
3. DECORATIONS – businesses cannot use official FIFA trademarks to give the impression of an association with the event. But you can use national flags and imagery.
4. PRIZE DRAWS & CONTESTS – you cannot auction or use tickets for promotional purposes unless you are a FIFA partner. Any type of contest game or lottery using an Official Mark will land you in trouble.
5. MATCH SCHEDULE – The media is permitted to use the match schedule for non-commercial purposes of the match schedule however, commercial use of the match schedule for advertising by non-FIFA partners is not permitted.
6. MERCHANDISE – Merchandising with general football or Brazil-related terms or national flags is fine. However, the use of an official mark eg "Brazil 2014" will breach intellectual property law.
7. INTERNET – businesses can use an official mark after the domain name in a URL, eg. www.travel-company.com/worldcuptravelinfo.htm. However, Official Marks cannot be incorporated into a URL e.g. www.worldcup.travel.company.com.
8. MOBILE APPS – Official World cannot be used for hyperlinks or mobile apps and other mobile services.
Leanne Wheeler advises: "The best way for businesses to play it safe while joining in the football fun is to avoid FIFA references, follow our golden rules and stick to general football and Brazil terms.