[caption id="attachment_375" align="alignright" width="300"]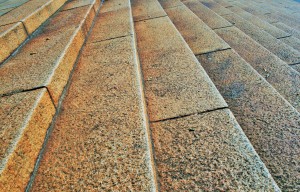 Manleys Solicitor Katie Mickleburgh discusses steps to take to protect your reputation during litigation[/caption]
Reputation is a valuable asset and sometimes the true value
of a reputation only becomes clear when it has been lost or tarnished.
Fear of publicity can sometimes prevent a party bringing legal proceedings because they are afraid of the spotlight this could bring on the dispute itself, themselves (as an individual or an organisation) and the potential loss of privacy and confidential information. Despite this, there are circumstances when litigation is the best or only course of action to resolve a dispute. In such circumstances you must proactively take steps to protect your reputation.
Be prepared
You must ensure that you have a strategy in place which ensures that there is a managed and co-ordinated response. There is no "one size fits all" strategy and it must be tailored to your situation and constantly be under review. Evolution and flexibility of the strategy is essential to meet any developments.
What sort of issues should you consider when formulating a strategy?
A. Check out your opponent
Does your opponent actively manage the media? Have they been involved in litigation previously and, if so, how did they conduct themselves in the media? The key concern is whether your opponent will actively seek to damage your reputation or whether it could be an indirect consequence.
B. Timetable
Litigation follows a prescribed path and you have to be prepared to deal with each and every stage. A brief overview of the timetable (and example of issues which could arise) is:
Claim form and Particulars of Claim followed by a Defence (these pleadings could name individuals and / or organisations and seek to apportion blame);
Disclosure (could contain sensitive information, for example damaging expert reports which are not protected by legal privilege or unfortunate internal communications);
Witness evidence (supporting each parties version of events and attempting to discredit their opponents); and
Trial (which could potentially receive full press coverage and be attended by journalists).
C. Control
Either a team or an individual must have control of the strategy and this decision must be communicated to all concerned. Information must be controlled and part of this is ensuring that there is a proper clearance and review procedure for all communications being issued. In addition, you must monitor all media coverage throughout and respond appropriately.
D. The media
Your legal team must work in close partnership with your PR team to ensure that you are seen to lead and control the information process and take appropriate legal action where necessary (such as removing false or defamatory statements).
Consider introducing a protocol for employees to follow should they receive a query from the press.
You must engage with the media to ensure that there is balanced and accurate coverage but make sure this is done in the best way.
E. Key groups
Identify key groups who must be considered in your strategy such as employees, investors, customers, business partners etc.
In relation to employees, do you need to ensure they are reminded of your Social Media Policy and is it necessary to provide any refresher training to ensure it has been properly communicated and understood?
F. Communication channels
Consider your existing communication channels and how these can be used to reinforce any key messages both internally (if applicable) and externally. Often those involved in litigation are considered to be the most authoritative source of information and their website and social media platforms are the first port of call.
Conclusion
If you have concerns about engaging in legal proceedings due to press coverage it is worth considering that the same will, in all likelihood, apply to your opponent and you can use this to your advantage.
The risk of damaging your reputation during litigation can be minimised by ensuring you have a bespoke strategy in place. In addition, should you succeed in either winning your claim or defending it this can lead to positive publicity and enhance your reputation.
The team at Manleys specialise in Reputation Management and protect the reputations of both individual and corporate clients in relation to their personal and business reputations and protection of brands.
---
Katie Mickleburgh | Associate Solicitor