Manleys Solicitors are proud to be sponsoring Parliament's two largest creative competitions, Rock the House and Film the House.

The Parliamentary competitions seek to raise awareness of the importance of protecting intellectual property rights with politicians and the general public.
Musicians and filmmakers are urged to enter material to their local MP, who then nominate one entrant for each competition. These are then judged by industry experts at a "battle of the bands event". The winner of Rock The House will play a live set for industry executives, label representatives and national press at the Houses of Parliament. Other prizes include studio time and cutting edge equipment.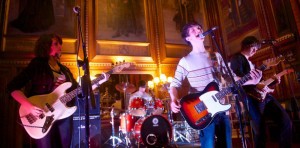 Queen Guitarist and music legend Brian May, a patron of Rock the House, said "The UK is a hotbed of musical talent from all genres, and if the British music industry is going to grow and thrive then musicians need to be able to make a living from selling their product. This competition gives all musicians, from all backgrounds the chance to get out there and make live music – one of the thing Brits do best".
Other patrons include Alice Cooper, Rick Wakeman (Yes), Ricky Warwick (Thin Lizzy) and Gus Wood (Young Guns)!
James Roochove, a solicitor at Manleys, said "We are delighted to be supporting these events, which showcase the great creative talent there is across the country. Given our specialism in media and IP law, we are very aware of the importance of intellectual property rights, and raising awareness with politicians and aspiring musicians & film makers is a fantastic idea which we are thrilled to support".
To find out more, please go to http://rockthehouseuk.com/endorsements.html or http://filmthehouse.com/prizes.html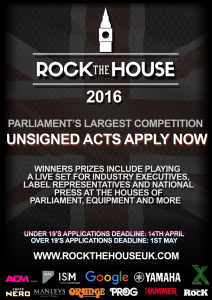 Press contact:
Jessica Baker Tel: 01244 230002
E: jessica.baker@manleys-law.com
Manleys Solicitors Tel: 01244 230000